WARMTH Sauna is at the heart of Basin Bathhouse, and is a special place to experience the heat, steam and fragrance of a sauna.

Designed and fabricated by Bethany Wells, WARMTH is a public wood-burning sauna built inside a horsebox, that has toured to festivals and events across the UK.

Whilst designing the sauna, Bethany travelled to visit many different saunas and learn about the culture and traditions. She has integrated this into the sauna design, emphasising it as a space for conversation and encounter, as well as rest and relaxtion.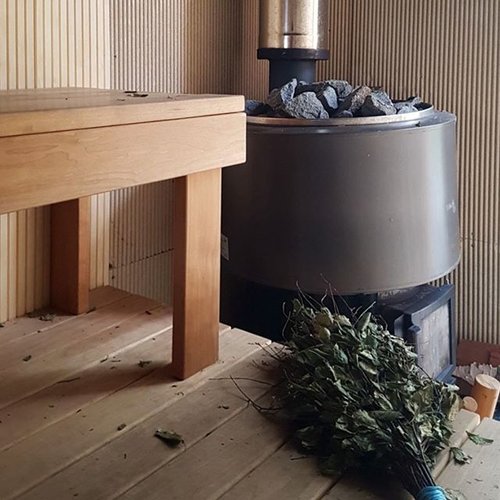 WARMTH is an invitation to passers-by, collaborators + audiences, to hang up their coats, leave their phones behind and just experience. Our aim is to create a welcoming space, where all bodies are respected; all genders, sizes, shapes + ages; enter, leave, enjoy the WARMTH, sit for a while, find your own pace.